Alby small table with light
Like a photon in constant motion, bending space as it goes, the luminous source seems to have sufficient weight to distort the top on which it rests. The concept is inspired by Albert Einstein's Theory of Relativity and his space-time studies. Hence the name, a playful tribute to the famous physicist and philosopher: Alby.
The curved shape of the top, a surprising yet subtle touch, confers a discreet personality to an object characterised by simple, clean-cut shapes and an interesting textural note. Made up of a press formed metal sheet top and three legs in the same material, it is available in two finishes: polished white galvanic nickel coating or textured varnish in various colours.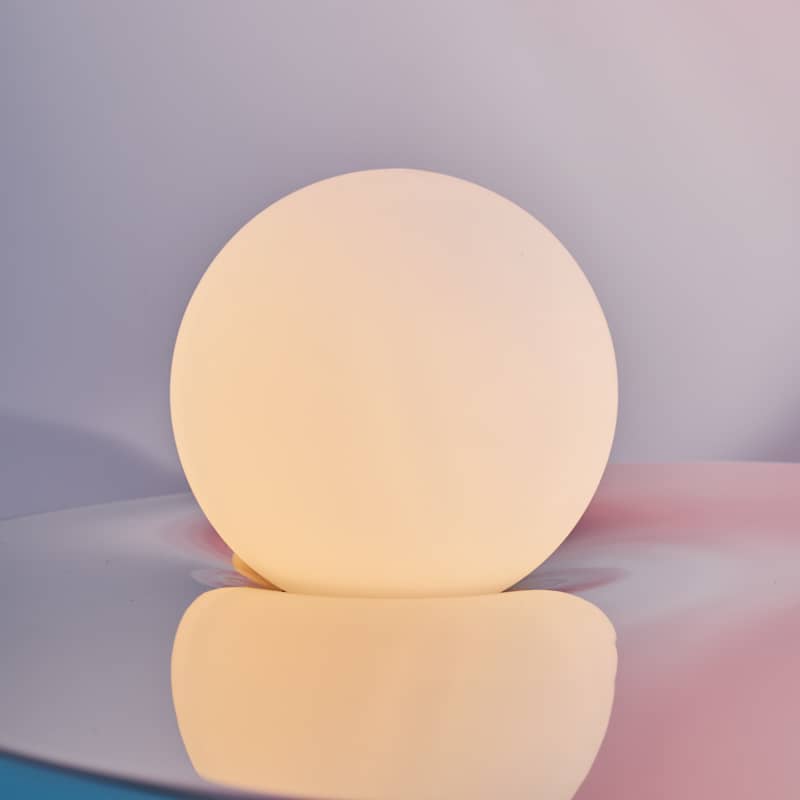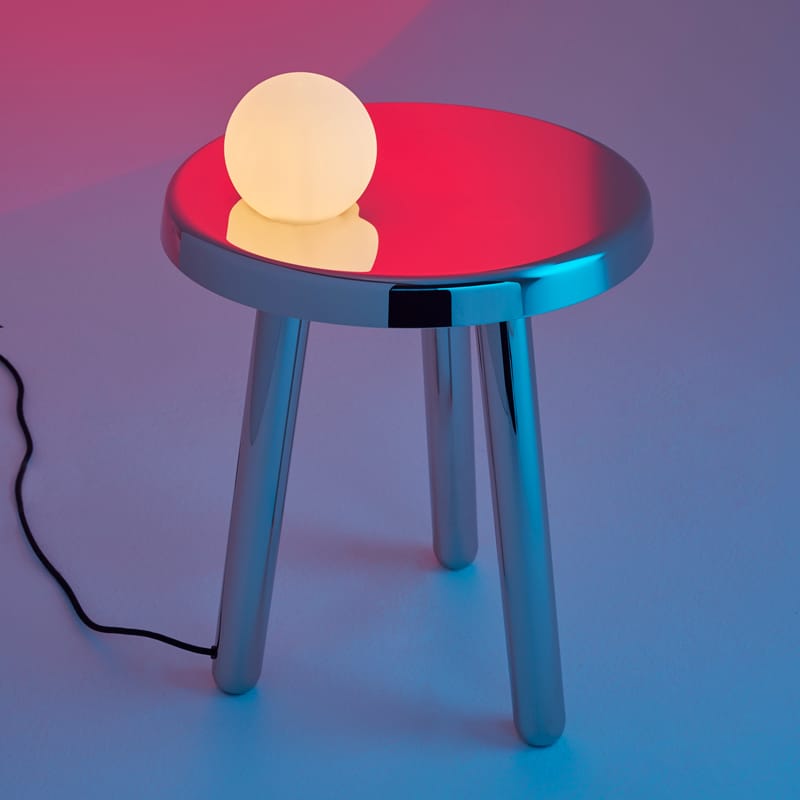 Indoor-outdoor furnishing small table with innate versatility
Perfect in the living room standing next to the sofa or as an original bedside table, this unusual accessory hosts a small spherical lamp in blown white opal glass.
Material : Metal + blown glass
Light source type : G9 LED

ALBY
small table with light