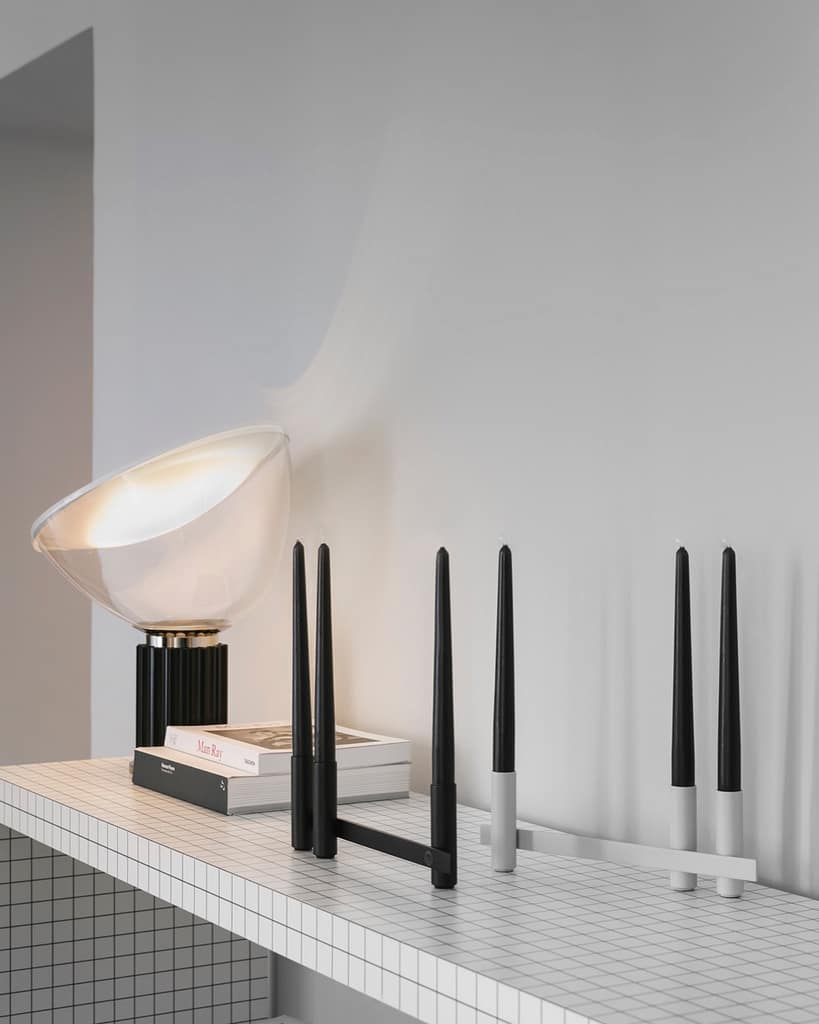 Petit
candleholder for table
Elegant in its innate simplicity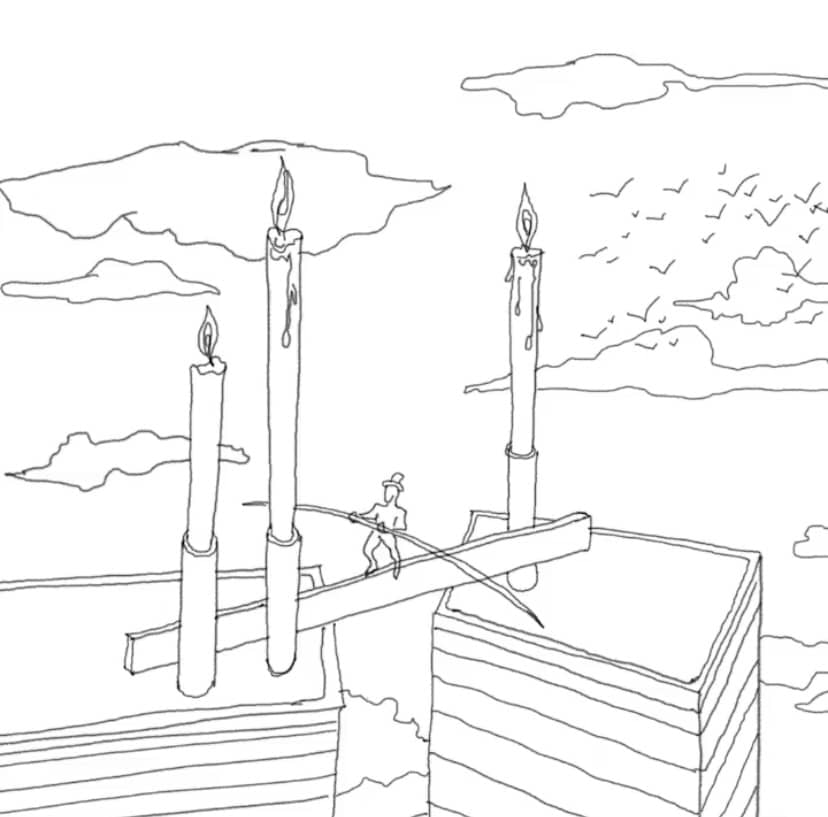 Petit candleholder for table has been named after Philippe Petit French artist, tightrope walker, mime and juggler who, on 6 August 1974, accomplished his most famous and spectacular feat: the tightrope walk between the Twin Towers of the World Trade Center in New York at a height of over 400 metres.
"The essential thing is simplicity. That is why the long path to perfection is horizontal".
Consisting of a longitudinal metal bar supporting 10 cm cylindrical elements on both sides, Petit is an object defined by an austere and minimal design, played out on the proportions and distance between the elements to give this project its dynamic look and unusual asymmetry, which sets it apart from the compositional equidistance of more traditional candelabras.
Petit candleholder for table