flower vase in pyrex glass
The Milo flower vase in pirex glass are inspired by the Ikebana flower art, a traditional Japanese flower arrangement. What may appear to be a simple decorative object is actually a project that embraces the philosophy of its designers Quaglio Simonelli, that is, never see things as they are. Although at present Ikebana is used for purely aesthetic-decorative purposes, this art embraces a philosophical concept that sees at its base the connection of nature both with art and human beings.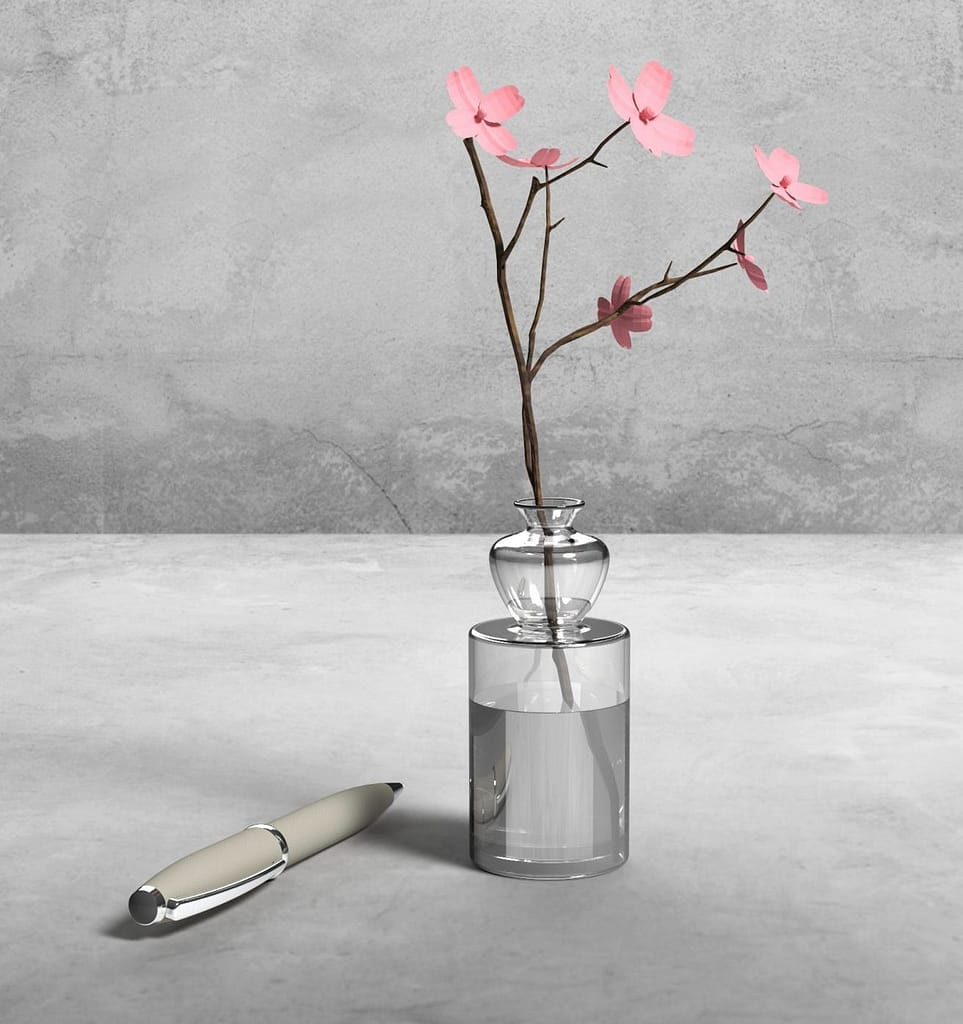 This connection is made possible by the minimalist design which gives a sense of lightness, accentuated by the simplicity which the flower is placed inside with. The perfect symmetry of the Milo vases aims at counterbalancing the philosophy behind the Ikebana art. The purpose of Ikebana is in fact to maintain the qualities of the flower and its natural inclination so that everything follows the natural order of things. Thus a vase concept where all the environment around the flowers participates in the composition, enhancing the natural parts.
Ikebana
inspired design
for decor
Milo flower vase in pyrex glass